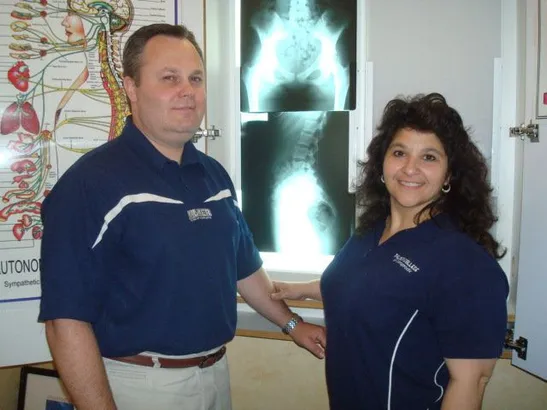 Dr. Brian Oliver and Dr. Renee Elias graduated from Palmer College of Chiropractic in Davenport, IA and are licensed Doctors of Chiropractic serving the Gaylord and Mancelona communities.
Dr. Brian Oliver and Dr. Renee Elias has been freeing people from pain in Gaylord and Mancelona, MI for over 20 years. As Doctors of Chiropractic with experience, Dr. Brian Oliver and Dr. Renee Elias are committed to promoting optimal health and well being for all patients.
Dr. Brian Oliver and Dr. Renee Elias use a "whole person approach". This approach to wellness means looking for underlying causes of any disturbance or disruption (which may or may not be causing symptoms at the time) and make whatever interventions and lifestyle adjustments that would optimize the conditions for normal function. Using this unique approach, Dr. Brian Oliver and Dr. Renee Elias are able to help you to accelerate and/or maintain your journey to good health.
Dr. Brian Oliver and Dr. Renee Eliasof Oliver Chiropractic Clinic in Gaylord, MI has obtained the postgraduate designation of Certified Chiropractic Sports Physician (CCSP®) by the American Chiropractic Board of Sports Physicians™ (ACBSP™). The CCSP® certification requires the doctor to attend a minimum of 100 hours of a 120 hour postgraduate program. This instruction is specific to physical fitness and the evaluation and treatment of injuries encountered in sports. Following the completion of these hours, the doctor must then take and successfully pass a comprehensive written examination. This training will aid the doctor in the prevention and treatment of athletic injuries by enhancing his diagnostic skills and patient care. The CCSP® accreditation exists to provide a uniform standard of education that assures teams and athletes that the doctor has met a minimum level of competency in chiropractic sports medicine. Dr. Oliver and Dr. Elias join over 4000 others internationally who hold this designation.